Product Details
Immunocal Platinum® is the next generation of Immunocal®
In addition to increasing intra-cellular Glutathione in the body to optimize immunity, antioxidant and detoxification functions, Immunocal Platinum® is specially formulated for the ageing, those who have medical challenges, regularly engage in strenuous exercise and those who are eating high amounts of protein.
Immunocal Platinum® allows baby boomers and others to be proactive in their health by maintaining optimal muscle function, kidney function, bone health, and a strong immune system. It contains additional ingredients that render this formula more effective and safe for everyday use to support good health, well-being and buffer the effects of ageing.
The Immunocal Platinum® Difference- Immunocal® + CMP™ & RMF
Immunocal Platinum® contains the whole pouch of Immunocal® plus 2 added ingredients – Cytokine Modulating Proteins (CMP™) and Redox Modulating Formula (RMF). Cytokines are small biologically active proteins that act as signals in the immune system to regulate inflammation. RMF, developed by Dr. Wulf Droge, is a proprietary blend of citrate minerals which act to lower acidity levels in the body and to restore its natural pH balance. This serves to support the strength of bones as we age and contributes to our overall well-being. RMF also includes a very small amount of creatine, which helps to maintain proper muscle function.
Immunocal Platinum® contains:
1. Organic Bioactive Humanized Milk Serum Protein Isolate – Immunocal®
Supplies essential bioactive raw materials for your cells to make Glutathione.
Optimizes immune system on a sustained basis resulting in more resilient against illness and disease.
Detoxifies against pollutants, carcinogens, toxins, poison and cigarette smoke.
Slows down ageing process by reducing "oxidative stress".
Helps in muscular performance and recovery.
2. Cytokine Modulating Proteins (CMP™)
Repairs cell damage.
Promotes healthy cell differentiation and growth.
Inhibits abnormal cell growth.
Regulates inflammatory response in cells and tissues.
3. Redox Modulating Formula (RMF)
Natural support for optimizing pH balance.
Slows and prevents calcium loss thus, ensuring stronger bones.
Optimizes and maintains muscle function and strength.
Maintains optimal kidney function.
Helps in sugar metabolism.
Helps to naturally lower inflammation.
A defense against the effects of ageing.
Immunocal Platinum® is a natural source of the Glutathione precursor cysteine for the maintenance of a strong immune system and helps to maintain proper muscle function and bone health by reducing calcium loss.
Glutathione is critical for one simple reason: It recycles antioxidants. However, problems occur when we are bombarded by increased oxidative stress or toxins overload. This results in the depletion of cellular Glutathione making us susceptible to free radicals, infections, cancer and toxins. This further leads to sickness and soon we are in the downward spiral of chronic illness.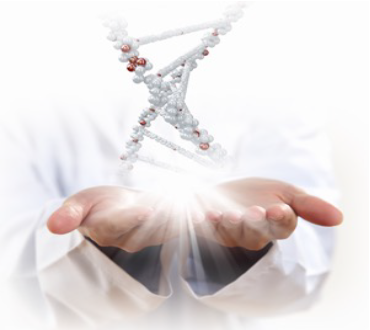 But that's not all. Glutathione is also critical in helping your immune system do its job of fighting infections and preventing cancer. If you are sick or old or are just not in peak shape, you likely have Glutathione deficiency. In fact, it was published in the top British medical journal The Lancet that the highest Glutathione levels are found in healthy young people, lower levels in healthy elderly, lower still in sick elderly and the lowest of all in the hospitalized elderly (The Lancet. Vol 351 (9103) pp 645-646). Our Glutathione levels decrease by 20-40% as we get older. Individuals 45 years and older have significantly lower levels of GSH.
Glutathione is critical for immune function and controlling inflammation. It is the master detoxifier and the body's main antioxidant, protecting our cells and making our energy metabolism run well.
In short, Immunocal Platinum® provides triple action for your immune health.
Raising Glutathione represents defensive immunity.
CMP™ representing reparative immunity.
Proper acid-base balance helps lead to sustained immunity.
Benefits
Increasing intra-cellular Glutathione by consuming effective precursors (Immunocal Platinum®)- The Benefits
Regulation of cell growth and division.
Improves liver health.
DNA synthesis and repair.
Protein synthesis: maintains our proteins in their proper form.
Its sulfur atom reacts with unnatural sulfur-sulfur bonds in proteins, breaking them and allowing the proper pairings to form.
Metabolism of toxins.
Metabolism of carcinogens.
Glutathione enzymes transform carcinogens, through chemical reaction, to unreactive and non-genotoxic compounds that can be eliminated without causing damage to the cell or DNA.
Metabolism of xenobiotics.
Glutathione interacts with foreign chemical compounds, neutralize, break them down and eliminates them from the body.
Conjugation to heavy metals.
GSH joins with heavy metals to neutralize them and eliminate them from the body.
Enhancement of systemic immune function- reproduction of white blood cells.
Cellular GSH also affects the growth and replication of T-cells through growth stimulating cytokines.
Enhancement of humoral immune function.
Resistance to UV radiation.
Glutathione detoxifies reactive oxygen radicals created by radiation which reduces the damage to the cell. Glutathione also interacts covalently and noncovalently with parts of the cell that keep the cell from triggering apoptosis (cell death). Apoptosis doesn't occur when cells are cancerous.
Decreases radiation damage.
Decreases free radical damage.
Recycling of other antioxidants.
Glutathione recycles oxidized lipoic acid, vitamins C and E by restoring them to an active state, mostly by donating the electrons that they used in metabolizing free radicals.
Storage and transport of cysteine.
Participation in nutrient metabolism.
Immune system booster.
Ingredients Highlight
Immunocal Platinum® contains Immunocal® + 2 added ingredients CMP™ & RMF
Patented Humanized Native Milk Serum Protein Isolate.
Bonded Cysteine®
The missing ingredient or amino acid in our diet that your body needs to manufacture its own Glutathione.
Cytokine Modulating Proteins (CMP™)
Repairs cell damage, promotes healthy cell differentiation and growth, and inhibits abnormal cell growth. CMP™ can also modulate cytokines, small molecules of the immune system that regulate inflammation.
Redox Modulating Formula (RMF)
Neutralises the potential increase in acid production in individuals who ingest high amounts of protein, helps to maintain proper muscle function, bone health, and a strong immune system.
Clinical Research / Credibility
Credibility of Immunocal Platinum®:
The Natural Health Products Directorate of Health Canada has issued a Natural Product Number (NPN-80028731) for the specific health claim "Immunocal Platinum® is a source of Glutathione precursor for the maintenance of a strong immune system. Helps to maintain proper muscle function and bone health by reducing calcium loss. Also used as an electrolyte and mineral supplement for the maintenance of good health." This is unique to the industry.
Immunocal Platinum® contains Immunocal®.
Only Immunocal Platinum® contains CMP™ and RMF.
Listed as "Generally Recognized As Safe" (GRAS) by the US FDA = Safe!
Listed in the US Physicians' Desk Reference (PDR) and Pharmacy Red Book = Credible!
Qualifies for coverage by the US Medicare / Medicaid (only for cancer and HIV) under stringent conditions = Proven!
Rare endorsement by world class scientists such as Dr. Luc Montagnier who was also the winner of the 2008 Nobel Prize in Medicine for discovering the HIV / Aids virus = Outstanding!
75 patents approved in 29 countries. In US alone, there are "Method-of-Use" patents for "Improving Active Systemic Humoral Immune Response", "Anti-Cancer Therapeutic Compositions" and "Method of Treatment of HIV-Seropositive Individuals".
Special METHOD-OF-USE patent in Singapore which is unique for its class, herein quoted as: "…in an amount effective to replenish depleted cellular Glutathione (GSH), enhance the immune response and exert anti-cancer effects" = Exceptional!
Rare listing in the Canadian Compendium of Pharmaceuticals Specialties (CPS) with a NPN to be officially recognized for the claim: "Immunocal® is effective in maintaining the immune system". = Unique!
37 Medical Publications on Immunocal® in peer-reviewed medical journals. Click Here
Classified as Nutraceutical in the US ie. A nutritional product with pharmaceutical validity and indications.
Has been widely used by specialist doctors and GPs here for many years.
Those who have experienced the benefits of Immunocal Platinum® know that it is a premium, high-quality supplement that is unmatched!!